PCH Orange County Dent Repairs
Repair Your Vehicle Damage In 3 Easy Steps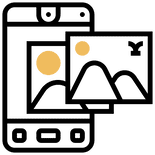 Take 2 pictures of the damage at a 45 degree angle- one 2 feet away& one 4 feet away. Then click the button below to text us the photos of your vehicles damage.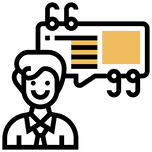 One of our certified technicians will send you a free quote within 2 hours. Our paintless dent removal services in Orange County are convenient and fast!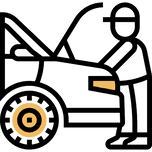 No more body shop visits. Our mobile technicians come to you!
Most repairs are completed within 1 hour at your home or workplace.
We Pride Ourselves On Our 5 Star Service

Reinventing
With Paintless
Dent Removal
We upgrade your car the right way! A technician is only good if he knows how to get the repair job done without inviting additional expense. We know how to preserve the factory paint job when smoothing out the dents.
Professional Repairs
at Affordable
Prices
Whether you drive a van or a motorcycle, we have experts who know how to handle every type of dent repair. We take our commitment to providing repair services one step further by also fixing motorcycles.
Dent Repair
Services at
Your Doorstep
Don't have the time to get that dent repaired on your car? Just give us a call, and we will be at your designated place with all the tools to fix everything.
What makes a company rise to the top is its dedication to customers and delivering quality services! When it comes to paintless dent removal in Orange County, we have delivered our best to build loyal customers. Orange County Dent Repairs has been on-the-go and making repairs since 2008.
Our team of professional technicians are fully insured and ARC Certified. We specialize in quality paintless dent removal in Orange County at affordable prices. Restore your vehicle's value and appearance today & contact us today to request your free quote.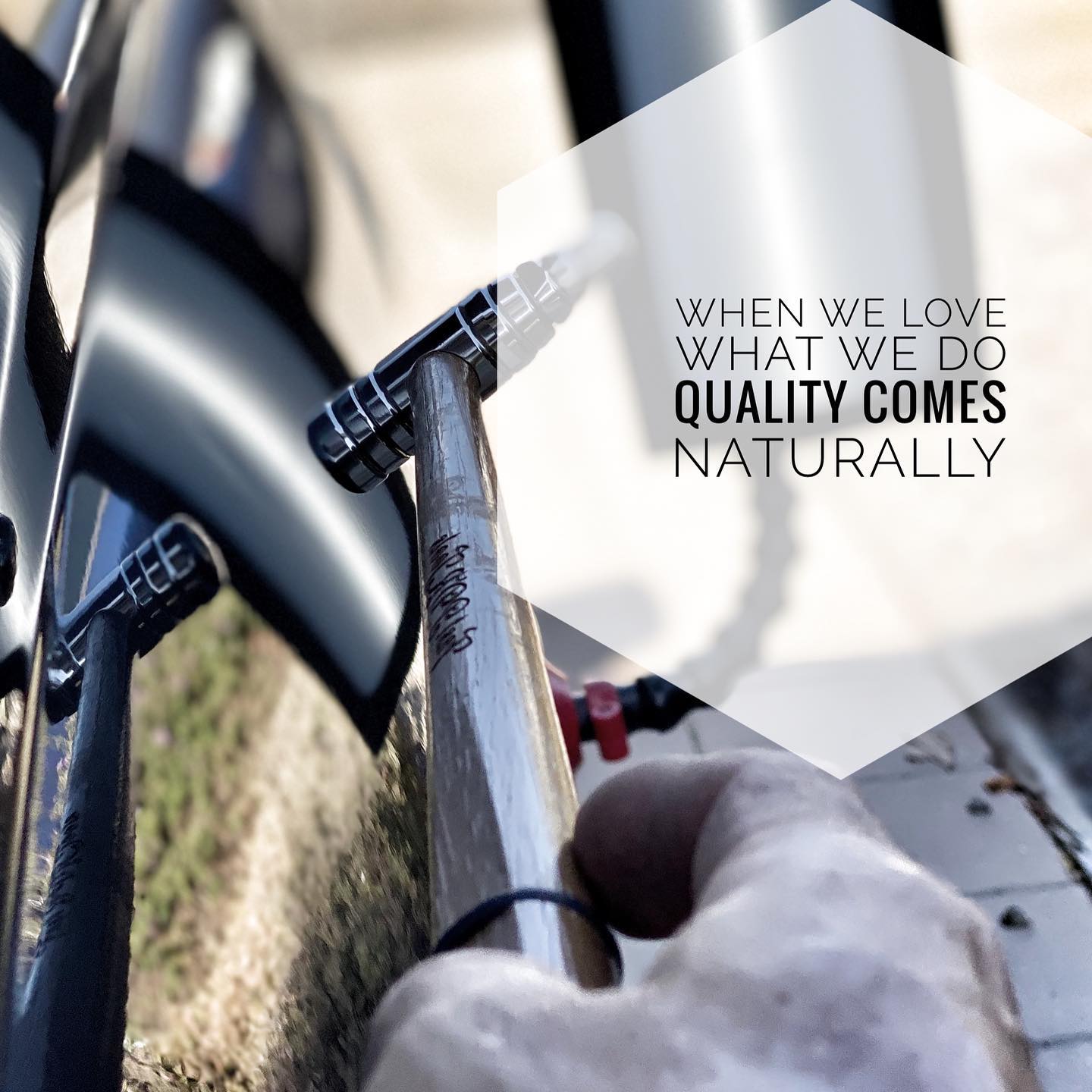 Staying True to the Residents of Orange County
Orange County Dent Repairs is a family-owned business that operates locally. Led by Igor and his trusted team of technicians, these auto enthusiasts believe that every car must be treated with care, just like their own. Their attention-to-detail and quality of craftsmanship is above par and focused on total customer satisfaction.
We Offer Same Day Repair!
Wreck Update ― Your Car Looks Brand New Again
Afraid that you might not see the tail or hood of the car for a week once it goes to a body shop? Got into an accident on your way to work and now have a car in the parking lot with a dent on the door? No need to panic about the repair all day. Here's some good news for you ― we offer mobile dent repair in Orange County. The process for hiring our services is simple.
Reliable and Trusted Paintless Dent Repair In Orange County
Our Paintless Dent Removal Services
Removing dents from an automobile is an art. Only someone with a steady hand, years of experience, and knowledge about dents can do a perfect job, which is why we are called the dent masters in Orange County. We have earned this reputation by catering to customers with standard and exotic cars.
Paintless dent removal (PDR) is a technique that involves removing dings and dents from the body panels of a car. We offer our Orange County mobile dent repair services for classic as well as high-end cars. PDR includes smoothing out dents, hail damage, body creases, and bumper indentations. For minor repairs, we used body picks to fix the surface, and for major repairs, the glue-pulling method.
A dent not fixed can cause major problems for your car. It's possible that the caved-in body part of your car is rubbing against some other part and creating friction. A dent such as this must be repaired immediately to prevent your car from breaking down. Since each dent affects a car differently, we take a unique approach to make your car whole again.
Bumpers are always first in the line of defense. Made of high impact and shock-absorbing plastic, they take the brunt of the crash and protect your car from extensive damage. The sheet metal of your car's bumper is not as strong as the other body parts, which is why a dent on it is inevitable and easily visible. We have fixed countless bumpers and therefore know how to get the job done within an hour.
A dent repair job for your high-end car can be quite expensive in the hands of an amateur. Our portfolio for such repairs includes cars like Audi, Range Rover, Lamborghini, Mercedes, Land Rover, Bentley, McLaren, Porsche, Alfa Romeo, and more. With technical information about these cars, we are well-versed in their repairs. We even come highly recommended from various dent repair facilities.
Motorcycle Paintless Gas Tank Repair
Unlike cars, motorcycles require proper pressure and leverage application. If your motorbike got dinged up pretty bad in a slip and slide, it would definitely require some tender care. A motorcycle paintless gas tank repair is a bit difficult, as it involves gasoline. For safety reasons, we empty the tank first and then make the repairs. To make sure that the motorcycle is safe to ride, we do test runs so that you don't have to.
Our Numbers Speak For Themselves!
Why Choose Orange County Dent
Repairs for Paintless Dent Removal
Redefining Your Car's Beauty
Paintless dent removal requires a special technique, which we are experts of. Having worked in this industry for more than 12 years, we have gained a reputation for being the best in Orange County. No two car repairs are the same, even if they have the same model. We don't just go in blind but assess the dent from angles to determine the best course of removal.
Unlike other dent repair companies in the area, the one promise we never break is the timely delivery of your car with the dent removed. No matter how minor or major the dent, you can rely on us for working efficiently. We guarantee that you will be driving your car within 2 hours.
One of the best things about paintless dent removal is that you save thousands of dollars on a paint job. In traditional body repair, technicians often use forceful methods to remove dents, which scratch the car's factory paint job. We refrain from doing this by using the glue method to pull out the dent.
We Don't Cause Any
Paint-Matching Errors
A mismatched paint job destroys the beauty of your car and adds to the expense that follows afterward to make the car look appealing again. This is why we eliminate this step from our process. A paintless dent removal means exactly that ― the car's paint job is preserved.
There's a reason why we call ourselves the best! Our Orange County mobile dent repair services are delivered from doorstep to doorstep, no matter where you live. Just follow our 3-step repair process, and we will come running to you.
The Leader in Paintless Dent Repair
Repairing Your Car Is a Pleasure
Our paintless dent removal in Orange County does not use anybody's fillers or paint. The custom-designed tools we use help us get to the root of the damage. We gently massage the car's metal back to the original state. We don't make empty promises by claiming we will fix the damage no matter its condition. If your car's value is at stake, we will inform you beforehand so that you can make an informed decision. What we do promise is that we will provide the best service for your car. So, call us today, and talk to any one of our technicians. Get all your questions answered to satisfy yourself you are making the right choice by choosing Orange County Dent Repairs. For a free consultation, fill our online form and attach your car's pictures. We will respond with a quote and an outline of the repair process within 2 hours.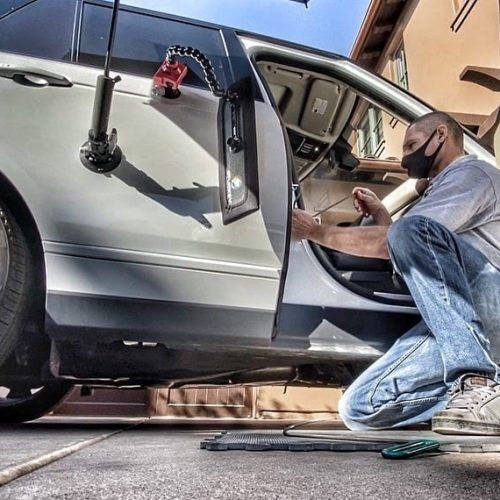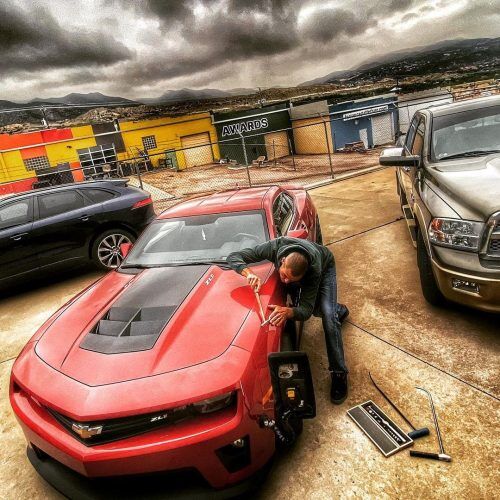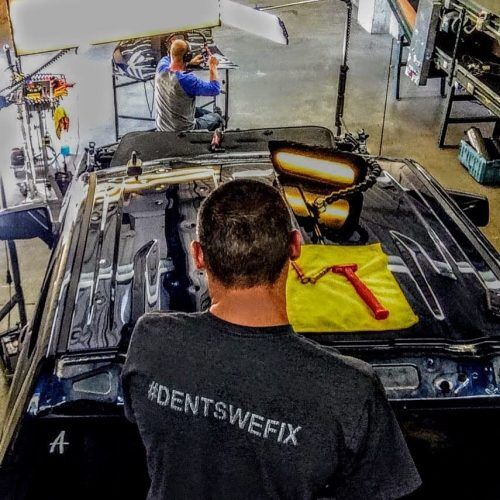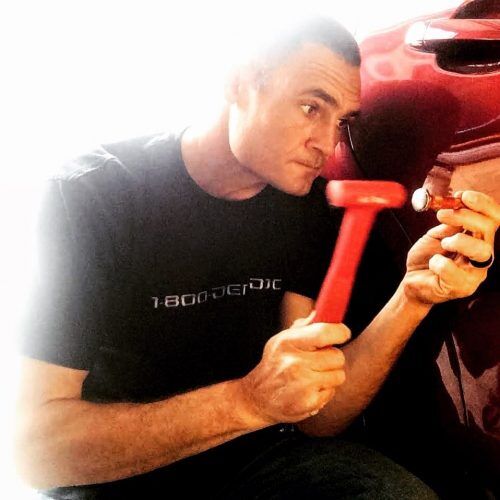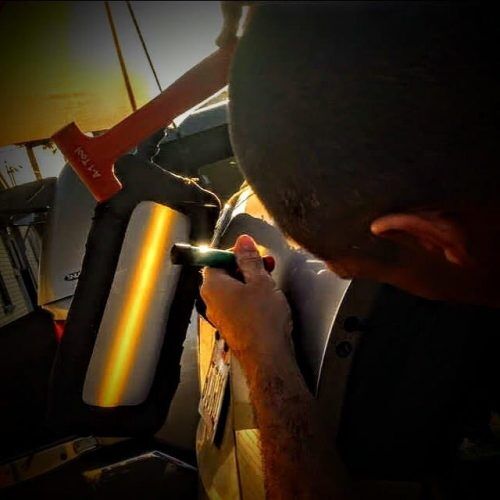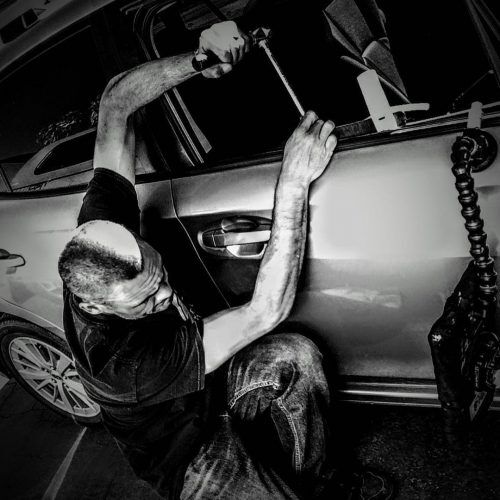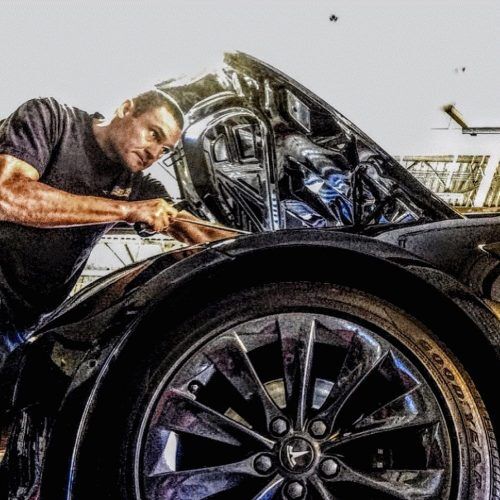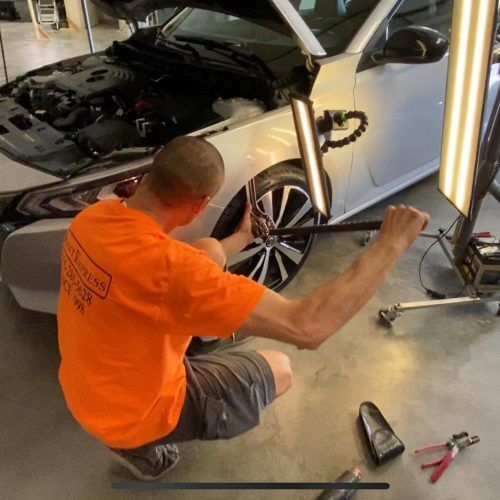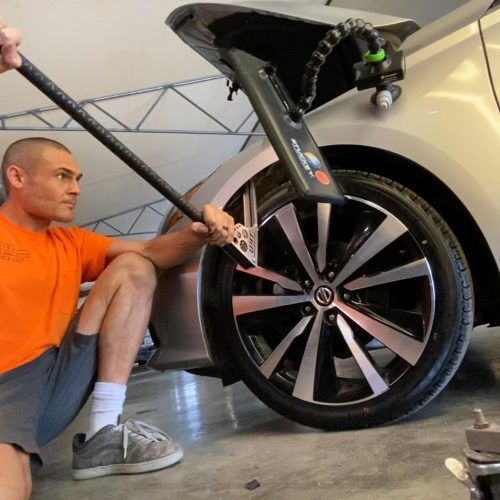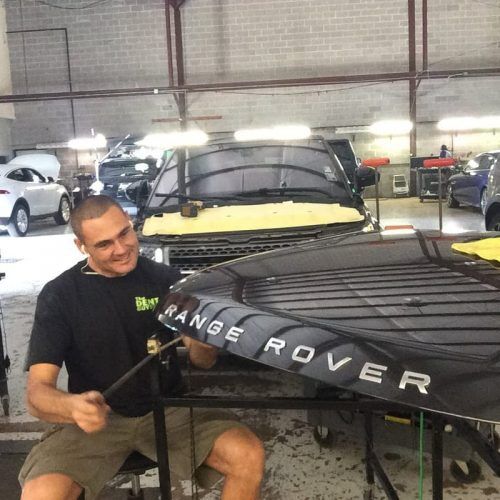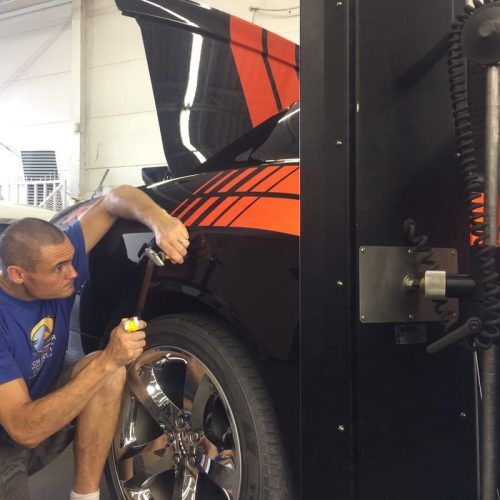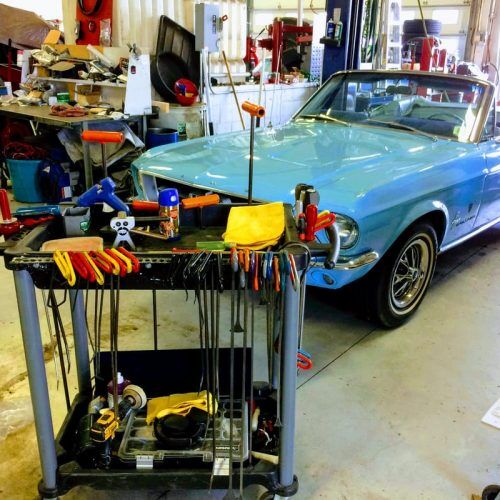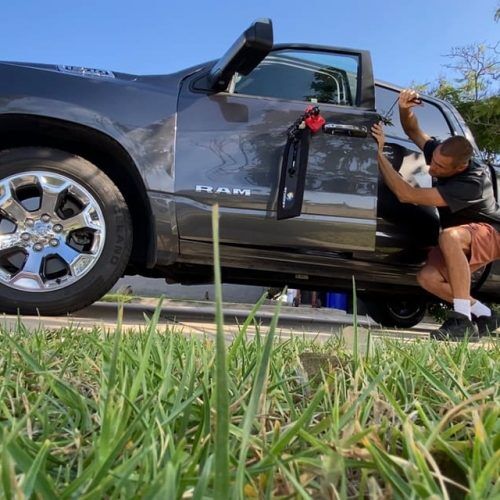 Our team of professional technicians are fully insured and ARC Certified. We specialize in quality paintless dent removal at affordable prices. Restore your vehicle's value and appearance today & request your free quote.
Paintless Dent Repair Orange County